8. Raw Puffin Heart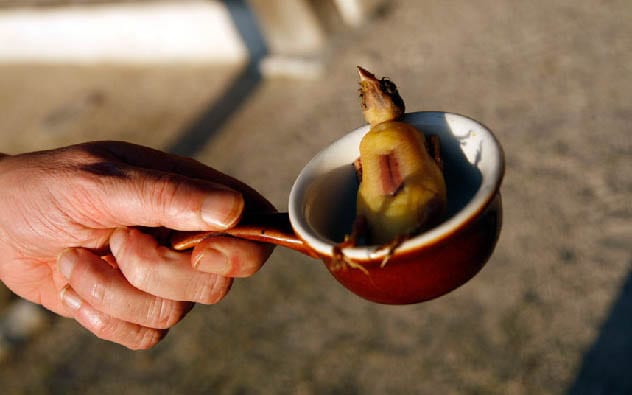 While other native Icelandic wildlife is part of a long-standing tradition, such as minke whale, shark, and horse, smoked puffin is perhaps the most palatable.
Some say it tastes like beef jerky. There are many ways to eat it, most involving a variety of sauces and gravies.
The act of eating raw puffin heart is considered a delicacy and is supposedly the best part. However, it is no longer as common as it used to be and you will only find the older generation of Icelanders eating raw puffin heart nowadays.
Iceland's puffin colonies are the most numerous in the whole world with estimates of 10 to 15 million.
While puffin-hunting is illegal in Norway, Iceland and the Faroe Islands are the only places where it is still permitted.